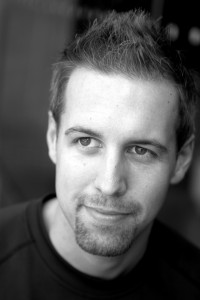 At the age of 19 I was introduced to the world of health and fitness.  It was the beginning of a new interest that I had no idea would become my passion and career.  At the time I had moved away from home to go to college in Southern Ontario to study audio/visual multimedia courses.  Very different from what I am doing now but I am thankful for those courses as it has given me skills I use today in my training business for online videos and this website.
While away at college I hadn't done much exercising but inspiration took place to start when I wanted to get in shape to look better and attract some attention.  Being young I couldn't see at the time that this wasn't the best reason to start but regardless it had started me on my fitness journey.  I joined a gym at the college and started working out.  I didn't have anyone show me what to do other than the first orientation of the machines at the gym.  I read many fitness magazines and dove in to the world of bodybuilding.  Again this was focusing on improving looks and it wouldn't be until later in life that I would exercise for more health conscious reasons.
For the next 5 years I worked out and was working in a factory.  I felt great from my workouts and had built a lot of self confidence but my work life was lacking something.  There was no passion in what I was doing and I couldn't see myself doing the repetitive work for the next 40 years.  Something had to change and on one day during a cardio workout on the elliptical machine the idea hit me that I could turn fitness in to a career.  It was something I loved to do and I wanted to show other people how to get in shape and feel good.  I was very excited and immediately went home and looked in to how to become a certified personal trainer.
Over the next few months I took the course, studied many hours, and then took the exams.  I passed and was certified!  Two weeks later I was hired by a gym and for the next 6 years I trained clients and built upon my knowledge of fitness and nutrition.  In 2009 however, things were about to change again in my life.  The gym I was working for was sold to a larger corporation and many of the trainers that worked there including myself didn't agree with the way they handled the personal training aspect of the business.  It was then that I decided to branch out on my own and create my own mobile training business and with that HomeBody Training was born.
Since 2009 I have strived to expand my knowledge of health, fitness, nutrion, and wellness and improve my business by taking courses, reading books, and learning from other successful trainers and entrepreneurs.  I have learned about the power of the mind and how it plays an important role in your overall results and well-being.  I have branched away from the superficial aspects of exercise to the deeper understanding of how a healthy body makes you feel and improves your everyday life.  With this knowledge I have helped many people live a healthier lifestyle and nothing is more satisfying than having a client tell me that I have changed their life for the better.  This drives me to learn even more ways to help people through mind, body, and spirit.  Helping people is my passion and with HomeBody Training I have found a way to do that and in the process I have also found myself.
Can-Fit Pro*Certified Personal Trainer
11 yrs of personal training experience
17 years experience in cardiovascular and resistance training
You can contact me, Craig Laffin, either by phone 226-789-2187
or through email, info@homebodytraining.ca, and I will set up a time to meet with you for a free consult on how I can help you reach your fitness goals!
*Can-Fit-Pro is the Professional Canadian Training Program to certify personal trainers