Hey everyone!
If you don't have a lot of time in your day to go to the gym and get a workout in then give this 30 Minute Full Body Workout a try that you can do right in your living room!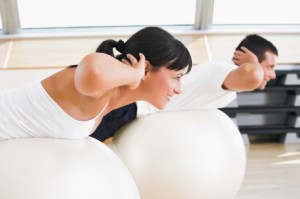 There is always time for fitness so make sure you are including it in your day and reap the benefits of a healthy lifestyle!
This workout will increase your heart rate, make you sweat, burn calories, and strengthen your muscles.  Give it a shot and let me know how you do!
Click on the links for video demonstrations of the exercises.
30 Minute Full Body Workout
Warm-Up
12 Bodyweight Squats
10 Pushups
12 Spiderman Climbs
10 Spinal Rotations for each side
10 Shoulder Circles for each arm
Superset – perform as many reps as you can in the allotted time
Rest for 1 minute then repeat the superset 2 more times
10 minute cooldown and stretching