Bradley
With consistent exercise and good nutrition Bradley has lost 20 lbs and dropped down 5 pant sizes!! Pictured here are his old dress pants which are now way too big on him and these are even over his workout shorts. His health and energy has increased dramatically. Fantastic job!
---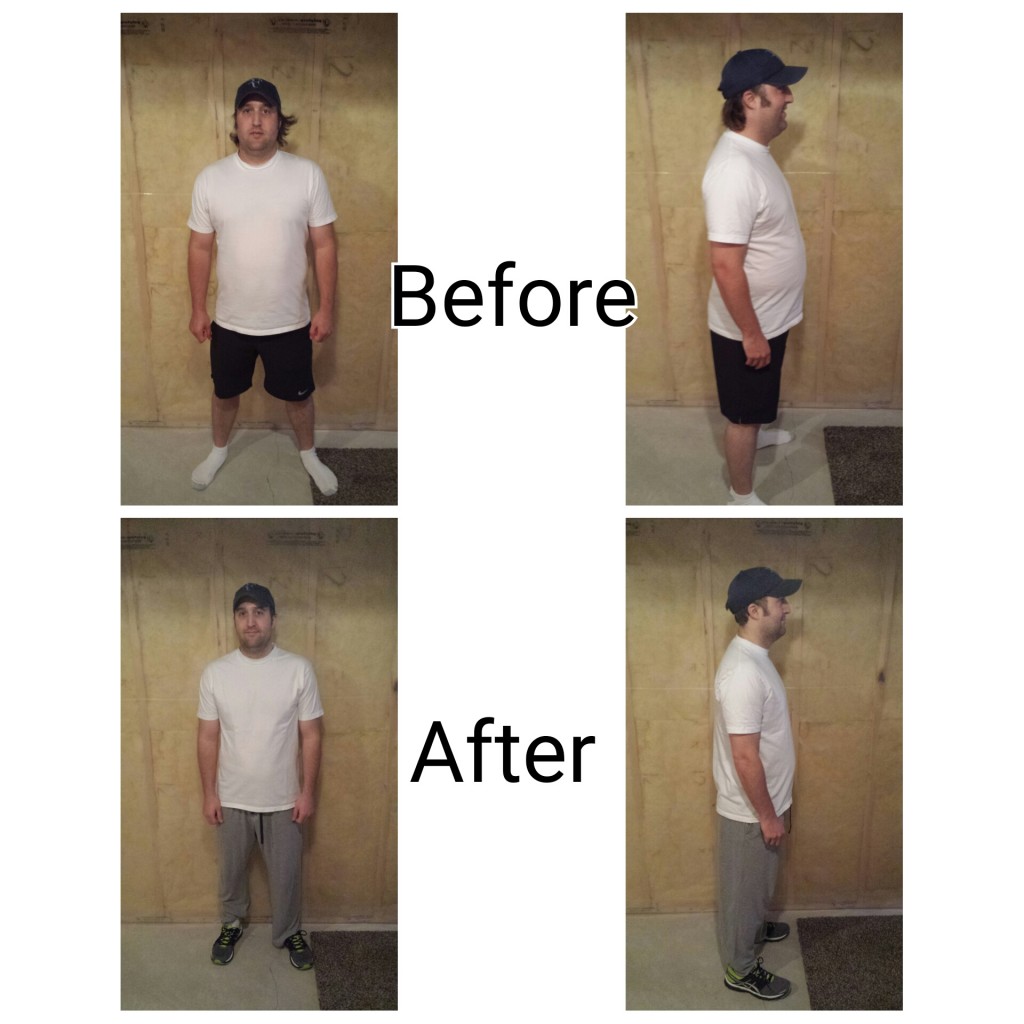 Peter
In just 8 weeks Peter has made an amazing transformation!  By exercising 3 to 4 times per week, sticking to his Precision Nutrition meal plan and healthy habits he has lost 26.4 lbs and 15.25 inches!  You can really tell the difference in the face and midsection.  Amazing and great work!
---
"Thank you for all the motivation, the time you save me from going to the gym and of course THE RESULTS in such a short time!"
~Adriana~
---
"Thanks Craig!
When I first met you and began my workouts, I was sceptical if a personal trainer was right for me. Your approach and manner made me feel very comfortable. You helped me overcome any embarrassment I had. You did a great job of easing me into the workouts and building the intensity as I progressed.
It didn't take long before I saw the results. My energy levels increased and I developed an incredible sense of well-being.
I keep being surprised by new exercises and how you continually motivate me.
Now, four months later, I've lost about 34 pounds and 36+ inches. My life has changed for the better!
Thanks again!"
~Michelle~
---
FaceBook Comments about HomeBody Group Training

– Success! Down another 4inches in 6 weeks! That makes a total of 8 3/4 inches in 12 weeks feeling so proud right now!

– Thanks to my amazing boot camp instructor for pushing me I am down another inch! Thanks Craig

– Has the best trainer in the world! Only Craig @ HomeBody Training could make me actually enjoy burpees. Awesome workout! Thanks Craig

– Outdoor bootcamp was fan-freaking-tastic! Awesome job ladies. Thanks Craig!

– Hands down that was the best boot camp class! Thanks Craig for an awesome work out!