Hey everyone!  It's Home Workout of the Week time and this week I have a Quick Core Workout for you to try.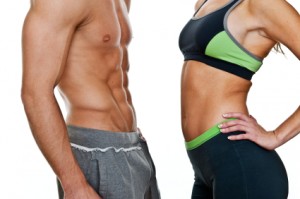 Your core is very important to increase balance, posture, and back health especially if you have a job that involves a lot of sitting.  On top of the added health benefits, if you reduce your body fat enough you can get that sexy 6 pack look that a focused core workout routine can develop!
This Quick Core Workout is great if you don't have a lot of time as there are only 10 exercise with 1 set of each so with little to no rest in between you should be able to finish this up in about 10 to 15 minutes.
Some of the exercises involve raising your legs up and down off the floor so if you feel any back pain at all please refrain from lowering your legs too close to the floor or discontinue and move on to the next exercise.
Give it a shot and feel the abs burn!
Quick Core Workout
1 set of each exercise with little to no rest between